Holiday time is changeover time: making the switch to electronic fittings in schools
7-minute read
Sanitary facilities in schools see very heavy use, with peak usage occurring at break times in particular. Yet, despite being used so regularly, many toilet facilities in educational establishments do not meet contemporary standards in terms of quality and hygiene. This is a serious problem, especially when we recall that, according to the World Health Organisation (WHO), up to 80 percent of pathogens are transmitted via the hands. So it's high time that school sanitary facilities were modernised. The best approach is to use electronic fittings from SCHELL. Lasting just over six weeks, the summer holidays offer plenty of time for renovation work compared with the much shorter autumn half-term.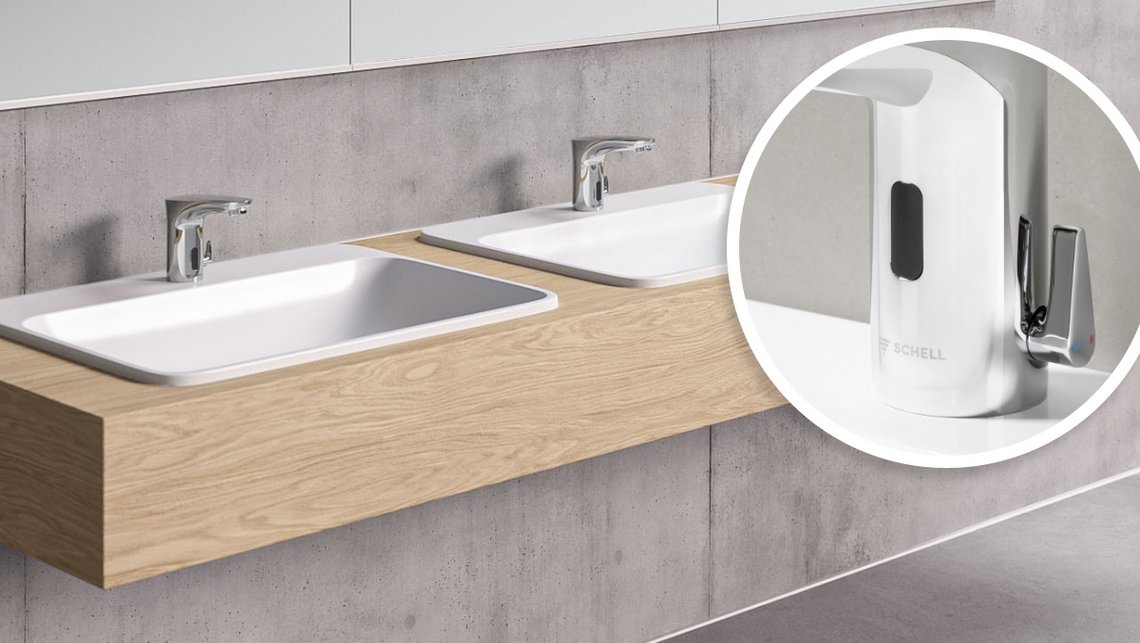 Electronic fittings for better user hygiene
The school summer holidays are now just around the corner and these long weeks with buildings standing empty offer the ideal opportunity to bring the systems in the sanitary facilities up to date. And this work is often urgently needed, because traditional single-lever taps are often breeding grounds for bacteria and viruses. In school sanitary facilities, the risk of infection is also higher, since these places are used by a great many people and in many different ways. The ideal solution is to use electronic contactless fittings from SCHELL, as these offer excellent user and drinking water hygiene. The flow of water is activated by an infrared sensor without touching the tap and the flow stops after a preset time. This also significantly reduces the risk of acquiring a contact infection. Schools that convert their taps to contactless fittings therefore minimise the risk of illnesses transmitted by contact infection – which is especially important in facilities frequented by young children. Electronic SCHELL fittings also offer plenty of potential for saving water, as water only flows when it is actually being used. Compared with conventional single-lever mixers, this means that contactless electronic taps can cut water consumption by up to 62 percent. Electronic fittings from SCHELL also consume hardly any energy.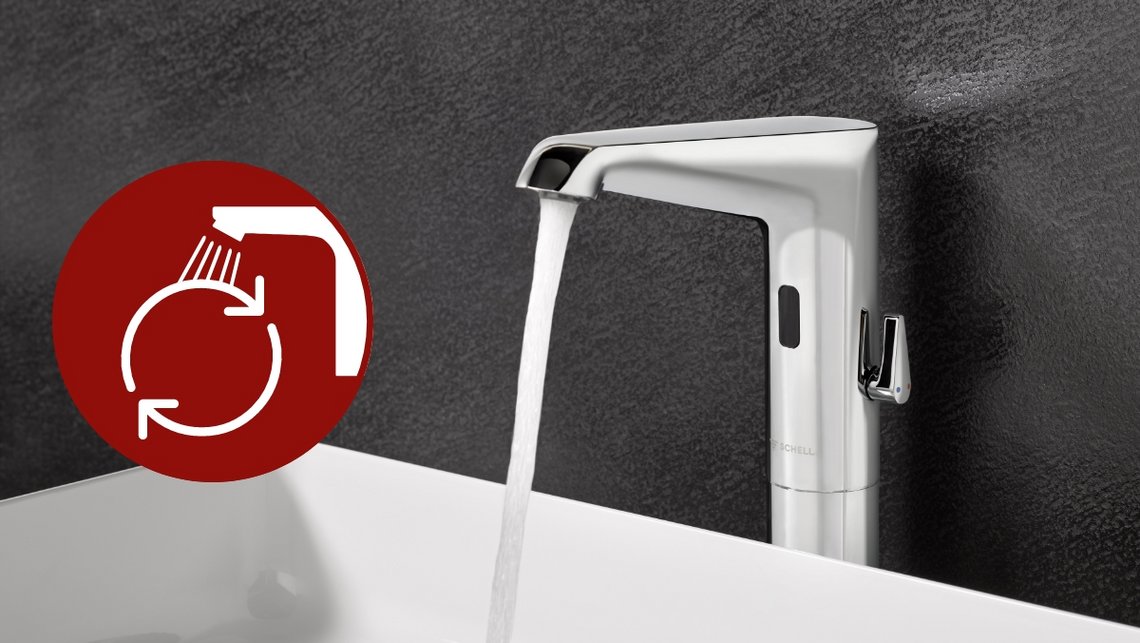 Stagnation flushes instead of a holiday standstill
At times when schools see very little use – such as in the holidays – there is also a risk of dangerous bacteria like Legionella propagating exponentially in the drinking water installation and reaching critical concentrations. At the end of the holidays, time-consuming procedures must then be carried out for recommissioning. Alternatively, facility management must ensure that all tapping points are flushed at least every 72 hours by hand during the holidays, according to a flush plan drawn up for the school building. This is very expensive and very time-consuming. Electronic fittings from SCHELL can help out here, because these can easily carry out stagnation flushes as an automated process. Both flow times and flush intervals can also be easily configured. For example, these fittings can be programmed so that a stagnation flush takes place 24 hours after the last use. Fixed intervals every 24 hours can also be configured. In this way, electronic SCHELL fittings also help to maintain good drinking water hygiene.
For more precise control, stagnation flushes can be performed by SCHELL's Water Management System SWS. SWS works by networking the electronic fittings in a building with a central server. Read this post to find out more about SWS and its advantages for school sanitary facilities.