Our vision
The SCHELL quality promise
All over the world, our customers are looking for improvements to hygiene and saving water as well as reliability and durability. In terms of products, SCHELL has provided over 2,000 expert answers to these demands. From taps and fittings for wash basins, kitchens, showers, WCs and urinals, regulating angle valves or fittings for use with gas and heating systems or household appliances – for these and all other SCHELL products, you can always count on the legendary SCHELL quality.
Quality management with TÜV certification
Our products and processes are tested on a regular basis, and are certified to all of the relevant quality and safety standards. SCHELL's Quality Management System has been certified to DIN EN ISO 9001:2015. We ensure the use of high-quality and hygienic materials, coupled with product designs that protect against vandalism and ensure a long service life, helping to promote sustainability. Reliability, robustness and quality – all part of the package with SCHELL products.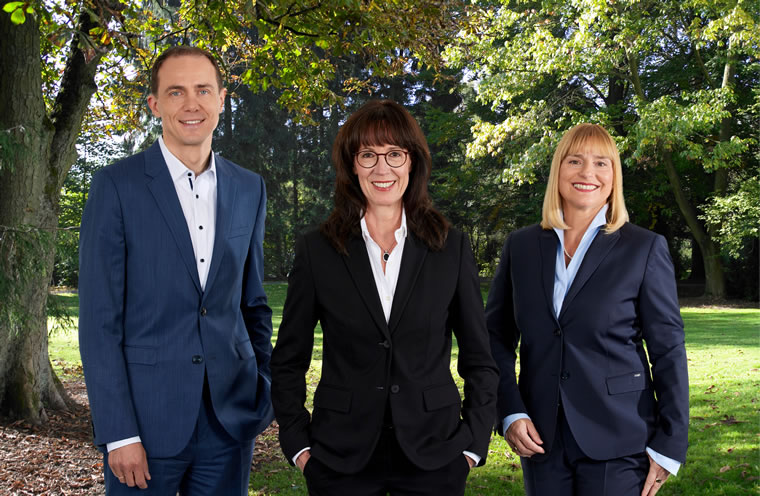 SCHELL company management team: Andreas Ueberschär (left), Andrea Schell (centre), Andrea Bußmann (right)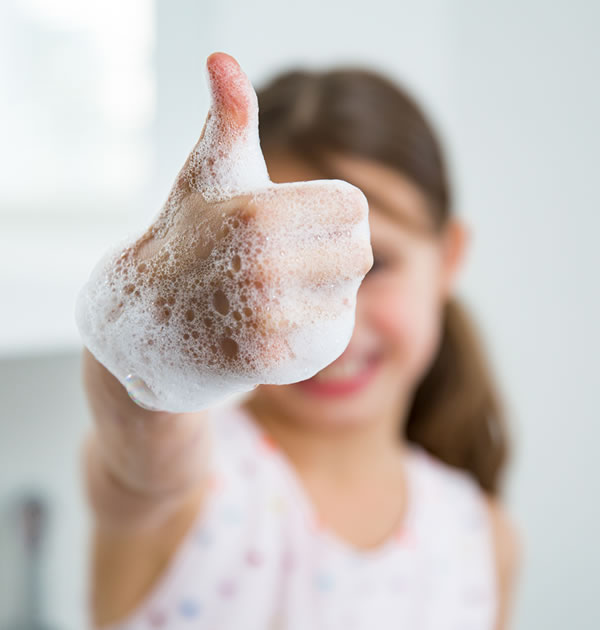 We take responsibility for health
Ensuring consistent levels of hygiene is a challenge in public, semi-public and commercial sanitary facilities. From maintaining drinking water hygiene or minimising the risk of infection by actively supporting user hygiene, both are difficult and demanding tasks. From its earliest days, SCHELL has dedicated its efforts to helping the HVAC and plumbing industry. Which is also why we have pioneered the development of technical solutions that have one, all-important goal: protecting the health of their users.
Helping to maintain drinking water hygiene
Many SCHELL fittings have contactless controls, for example. This improves user hygiene and saves water. But that's just the start. In the event of longer interruptions to use that affect building operations, stagnation flushes can be activated on almost all of SCHELL's electronic fittings to provide optimum support for maintaining drinking water hygiene. The intelligent SCHELL SWS Water Management System can help to make maintaining the hygienic operation of the drinking water installation even more straightforward and efficient.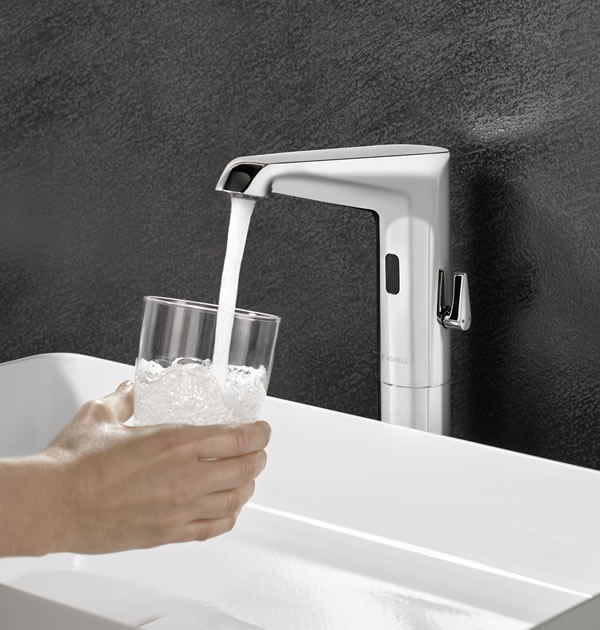 Quality marks and certificates
In its products, SCHELL naturally only uses materials that are suitable for use with drinking water and do not cause any alterations to drinking water quality. After all, water is not only a natural resource but is also essential to life. We ensure that our quality fittings comply with the German Drinking Water Ordinance (TrinkwV), Guideline on Plastics in Drinking Water (KTW), and the DIN 50930 Part 6 and DIN EN 1717 standards. Other marks and certificates also confirm the quality of SCHELL products:
ASAG
The trade name used to describe the self-sealing connection thread featured on SCHELL products.
DVGW
Quality mark for products monitored and tested by DVGW, the German gas and water industry association.
TÜV Rheinland
SCHELL's Quality Management System has been certified to DIN EN ISO 9001:2015 by TÜV Rheinland.
Certificates and declarations of conformity