SHK.RADIO: Oliver Steffens talks about contactless fittings
Tech at the kitchen table
Oliver Steffens lives with his family in a farmhouse located in the idyllic 'Bergisches Land'. Which sounds a world away from his career with advanced technology. But appearances can be deceptive: at the end of the 60s, Steffens' father started his own consultant planning business. So little Oliver grew up in the midst of technical fit-outs and field sales reps – who were often invited to lunch with the family in the early days. After leaving school, Steffens completed a traditional apprenticeship in the skilled trades before attending night school to qualify for a degree programme at Münster Technical College, where he graduated as an engineer for supply and disposal systems. With several years as a self-employed consultant under his belt, he then spent some time abroad, working for an Italian and then a French company. Fourteen years ago, his first child was born – high time, then, to put down some roots. As luck would have it, SCHELL was looking for someone like Steffens with plenty of international experience.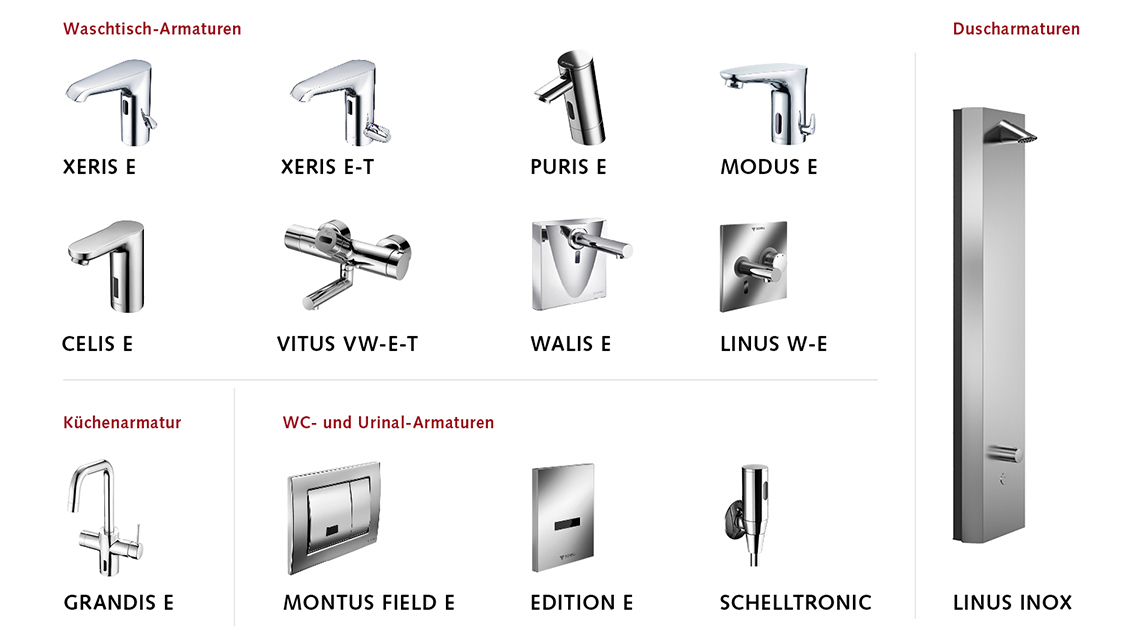 Contactless fittings – a technology whose time has come
Today, Oliver Steffens and his team handle a wide range of tasks in applications engineering and in aftersales service, with a focus on supporting and advising customers, organising training and much more besides. Much of this work is based around contactless and low-contact ('one-touch') fittings for many kinds of applications. Contactless fittings are predestined for use in public and semi-public settings with many users, who want taps and fittings that are quick and easy to use. Apart from hygiene, vandalism is also an important aspect here – so the fittings used must be very robust and durable.
State of the art: hygienic and sustainable
Contactless fittings not only maintain the high quality of drinking water but also provide an excellent level of protection for user hygiene. After all, figures from the WHO show that up to 80 percent of germs are spread by hands touching contaminated surfaces. This is where contactless fittings can be a big help. But, as Steffens reports, this is not the only state-of-the-art feature offered by these electronic fittings: to take things to the next level, they can be networked with the SCHELL SWS Water Management System. The podcast explains the advantages of this approach, while also covering sensor ranges, sustainability, installation, standards and legal obligations. On the topic of sustainability in particular, SCHELL has plenty to offer here: not only with recyclable materials and well-designed production processes but also with electronic fittings that only let water flow when it is really needed. In comparison with a single-lever fitting, electronic taps can save up to 60 percent more water.
Are you also looking to benefit from contactless fittings? SCHELL's team of field reps offers customer advice and guidance nationwide in Germany. To find out more, check out the podcast episode, which is now available from the SHK.RADIO Media Library.